CO Supreme Court Upholds Decision Regarding Contradictory Verdict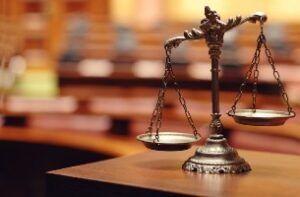 Contradictory Verdict
The Colorado Supreme Court recently upheld what appeared to be a contradictory verdict. The court split 6-1 in favor of the defendant Michael W. Struckmeyer's convictions.
Struckmeyer was found guilty of two counts of child abuse after a child under his care suffered a traumatic brain injury. According to at least one medical expert witness, the child's injuries were consistent with physical abuse, as opposed to accidental harm.
According to David Lindsey, the court's ruling was "one of those decisions like they throw at you in the very first week of law school to try and train your brain not like how a normal person would think, but how a lawyer would think."
Struckmeyer appealed the original convictions on the basis that the two were logically inconsistent with one another.
According to his defense, the first count of reckless abuse was inconsistent with the second charge of criminal negligence. His defense argued that he could not be criminally negligent. It would indicate a lack of awareness and, simultaneously, an awareness of the risk of bodily injury.
Court Cites Recent Case as Basis for Decision
The initial appeal was successful. The Colorado Court of Appeals reversed Struckmeyer's conviction in 2018 and ordered a new trial. The court agreed with the claim that if an element of a crime negating an element of another crime creates a contradiction. A guilty verdict would be inappropriate in one or the other instance.
According to the court, which cited the very recent case of the People v. Rigsby, Struckmeyer could not be guilty of both charges against him because it would require him to be simultaneously aware and unaware.
The Colorado Supreme Court disagreed with the appellate court and found no legal inconsistency in the decision.
According to Justice Carlos A. Samour, Jr., acting with criminal negligence was not mutually exclusive. It spoke to the defendant's culpable mental state. It's possible someone could act solely with criminal negligence, but not knowingly or with intent. To act knowingly indicates awareness or intent.
Justice Samour wrote, "even if Struckmeyer's convictions were logically inconsistent, they were legally consistent because the defendant's reckless act necessarily included an element of criminal negligence."
Justice Richard L. Gabriel, the one dissenting justice, stated that he would order a new trial for Struckmeyer. He based his intention on the legal and logical inconsistency of the verdicts.
Ruling Provides Flexibility for Prosecution
David believes the Supreme Court decision was correct based on legal principle. However, if someone were to receive a sentence for each crime, there would be a problem. The Sixth Amendment prevents more than one sentence for the same criminal offense. In these cases, the defendant receives a sentence for the more serious of the charges.
David also notes that the ruling allows the prosecution to pursue both intentional and negligent charges, giving them a lot of room to shift around as evidence comes to light, which is detrimental to the defense.
David shared his thoughts on this case with Colorado Politics.
If you have questions about this particular case or you'd like to speak to David about charges you are facing, contact him at 303.228.2270.
Our Location
Downtown Denver Office Also Available
7887 E Belleview Ave
#1100
Greenwood Village, CO 80111
Get in Touch
Fill out the contact form or call us at
(303) 228-2270
to schedule your free 30-minute consultation.
Free 30-Minute Consultation

Available 24/7

Messages From New Clients Returned Promptly