Colorado and Wyoming Criminal Defense Lawyer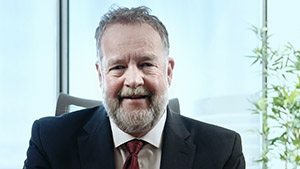 I'm David Lindsey and I have more than 30 years of experience protecting the rights and preserving the freedom of clients throughout Colorado and Wyoming. I provide affordable, compassionate, and aggressive representation to every single client, and I treat every case as if my own future were on the line.
I understand that the criminal justice system is a nerve-wracking place to find yourself. Although I'm in court nearly every day, I know that for my clients this is a new experience. That's why I strive to explain the process at every phase as clearly as I can. I tell my clients that once you hire me there won't be any surprises. We will know at every step in the process what is going to happen next, and what likely outcomes will be. It is critically important to me that the prosecutors and judges treat my clients as individuals and not just another case on their dockets. To do this, I find the unique and true story about my client's lives and circumstances, so my clients are treated fairly in a system that can be overwhelming.
If you are charged with a crime in the states of Colorado, Wyoming, or if you face federal charges, I can help build a strong defense. When you or a loved one is accused of a crime and faced with a difficult legal situation, call (303) 228-2270 for peace of mind.
I made a commitment to represent defendants in state and federal courts throughout Wyoming and Colorado when my career began in 1988, and that commitment continues today. No matter the accusations, my number one goal is to help you protect your freedom.
I've spent my whole life in the Rocky Mountain Region and I understand what is important to the people in this community. Although my practice is based in Denver, I've never forgotten my roots. I began my legal career as a state Public Defender in Wyoming. I attending the University of Wyoming and moved to Denver in 1993 to open my criminal defense private practice. I've been a criminal defense attorney in Denver for more than 30 years, and I've dedicated my life and my career to helping people charged with crimes.
Anyone accused of a crime needs the support and representation of an experienced criminal attorney. Your freedom hinges on the experience of your attorney and his or her familiarity with the state and federal legal system.
My Experience Includes:
More than 30 years at the trial and appellate levels of state and federal courts in Wyoming and Colorado
More than 100 felony jury trials
Handled many high profile cases while minimizing media coverage
25 years as a death penalty attorney qualified as "learned counsel" in federal death penalty cases
High-level charges related to drug, sex, white collar, fraud and computer crimes
State licensing boards
Murder, manslaughter, and assault cases
I am admitted to practice before the United States Supreme Court, the 5th and 10th U.S. Circuit Court of Appeals, the United States District Court for the District of Colorado, Wyoming, Arizona and Texas, the Colorado Supreme Court, and the Wyoming Supreme Court.
One area of my practice that I'm particularly proud of is my representation of neurodivergent and special needs clients. I have represented many individuals with conditions such as Autism Spectrum Disorder, Attention Deficit Disorder, and many other intellectual impairments. For these clients, extra care is needed to demonstrate to prosecutors and judges the unique nature of such clients and the impact any of these conditions has on building a defense or the issue of mitigation of punishment.
I have more than 30 years of experience representing people charged with crimes in federal court. Federal charges are very different than state charges, and if you are charged with a federal crime, it's very important that the attorney you hire has experience in federal court, where the bond system, rules of court, and sentencing structure are all very different than in state court. As a federal criminal defense attorney, I have been qualified for and served on the Criminal Justice Act Panel for the Districts of Colorado and Wyoming for more than 30 years.
I have a vast amount of experience representing individuals charged with various type of sex offenses. I have defended many clients with good results in both federal and state courts for cases involving internet sexual offenses such as child pornography and internet luring. I've also handled many cases involving allegations of sexual assault. In Colorado, the statutes related to sexual assault are complex and the penalties can be very severe. Many sexual assault crimes in Colorado are subject to indeterminate sentence, which means an individual can be sentenced to prison for a term of years to life depending on the completion of a treatment program while in prison. When the consequences of conviction can be this serious, it is very important that you hire an experienced defense attorney. I have also successfully defended many clients charged with prostitution-related crime such as solicitation of prostitution and keeping a place of prostitution.
My primary office is located just off of I-25 in Englewood, Colorado and I represent clients throughout the states of Colorado and Wyoming. I also have an office in downtown Denver, near the courthouses. Because all I have ever practiced is criminal defense, I am familiar with local and federal laws, and I have an impressive portfolio of expert witnesses, investigators and other resources. Some newer attorneys or former prosecutors do not have access to the kinds of resources more than 30 years of practice has allowed me to acquire. This means my clients are supported by an extensive network that ensures the best defense possible. If you have been accused of a crime, you need to protect your rights. Calling me is the smartest move you can make if you are facing criminal charges.
Areas of Practice:
All types of criminal cases from municipal court violations to the most serious cases possible in State and Federal Court.
DUI/DWI
Game and Fish Violations.
To schedule a free confidential consultation with Denver criminal defense lawyer David Lindsey, call (303) 228-2270 or email me through this website.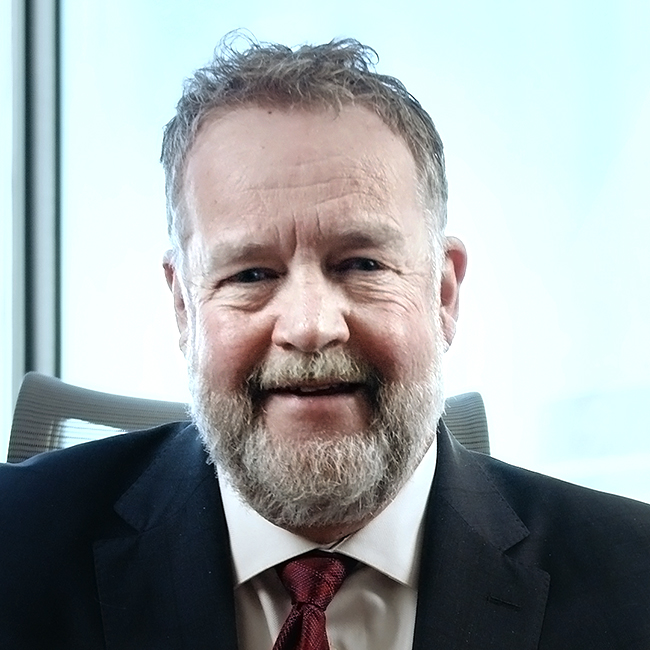 Meet M. David Lindsey
I am a third-generation native of the Rocky Mountain Region and I understand what is important to the people in this community. I began my legal career as a public defender in Wyoming after attending the University of Wyoming and later moved to Denver to open my criminal defense private practice.
Blog
What are the Four Types of Computer Crimes? Technology has brought many benefits to our lives, but it has also introduced new dangers that we must be aware of to protect ourselves and our businesses. Every day, we hear about new cases of cyber-attacks and data breaches, which can lead to significant financial losses, reputational damage, and legal problems. What are four computer…
How Much is a Criminal Defense Attorney? Anyone facing criminal charges or who is under investigation is likely concerned about what the future holds. If you're in this situation, you should do everything you can to protect your rights. Unfortunately, some people hesitate to hire a lawyer because they believe that legal representation is too expensive. But the cost of not hiring…
Is Sexual Assault a Federal Crime? Sexual assault is an incredibly serious crime. Those accused of it can face serious consequences. But is sexual assault a federal crime? The answer depends on the specifics of the case, including where the alleged assault took place and who was involved. Here's what you need to know. State vs. Federal Jurisdiction in Sexual Assault…
Our Location
Downtown Denver Office Also Available
7887 E Belleview Ave
#1100
Greenwood Village, CO 80111
Get in Touch
Fill out the contact form or call us at
(303) 228-2270
to schedule your free 30-minute consultation.
Free 30-Minute Consultation

Available 24/7

Messages From New Clients Returned Promptly